Everyone knows the Scottish whisky (the single malts 'Glens' above all) the Scottish fresh salmon and smoked salmons, the Arbroath kippers and so on, but what about some almost forgotten things like 'Clootie Dumpling' which was a treat back in the late 40's and 50's for christmas and birthdays. Birthday cakes didn't exist to buy and were normally too complicated to prepare so - a Dumpling was required!
To know what I'm talking about here's a photo:
It was also used in Scotland very often at Christmas to replace the 'Plum Duff'
of English origin, together with the 'custard' or as the French say 'crème Anglais'
The Scottish variety was also used the morning after sliced into thickish slabs and fried - in margarine because we had no butter, rationing forbid it!
The clootie dumpling is a delice, the main thing is having a cotton cloth big enough to put the mixture into for steaming for hours! Here is the recipe:
http://www.rampantscotland.com/recipes/blrecipe_cloutie.htm
and some more Ancient Scottish treats:
http://www.rampantscotland.com/recipes/blrecipe_index.htm
(copy/paste if necessary)
There are other things which have fallen out of favour, like Bread and Butter pudding, again made with bread (old) and margarine (no butter available!)
and the recipe?
http://www.eatasyoulike.com/2015/06/traditional-bread-and-butter-pudding.html
More Scottish recipes:
http://allrecipes.com/recipes/707/world-cuisine/european/uk-and-ireland/scottish/
With various old favourites like Shortbread, Scotch Eggs and more.......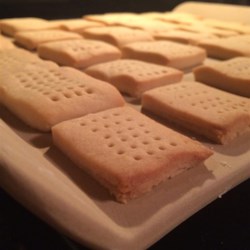 ,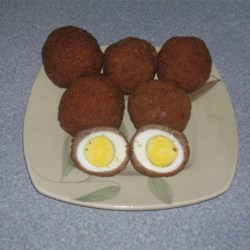 ....go on, enjoy yourselves!
A last one, often used as a trick question in trade examinations, Scotch Woodcock.......no - not a poultry, but an entrée made of scrambled eggs on toast with anchovies laid on top!
This can also be used as a main course.
Bonne Appétit!